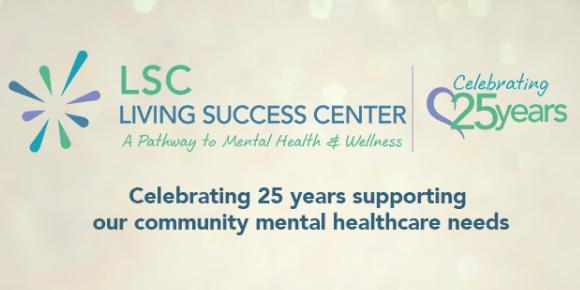 The Living Success Center (LSC) announces its 25th Anniversary Celebration Gala at 6 p.m. on Saturday, September 28, 2019, at the Arroyo Trabuco Golf Club in Mission Viejo. 
What is it about?
The Orange County-based center, which provides critical community mental health supports, is also pleased to share that its featured speaker will be Sue Klebold, Columbine High School parent and author. Ms. Klebold is making her only Southern California appearance at the gala, where she will discuss her experiences living in the aftermath of the Columbine High School shooting that took place 20 years ago. 
How do I get tickets?
Tickets to the LSC 25th Anniversary Celebration Gala will go on sale soon, so please sign up your email notification at the bottom of the page.
We encourage you to follow LSC on Facebook and Instagram for the latest announcements. We are currently offering a variety of unique event sponsorship opportunities, as well as seeking individuals who are interested in connecting with the center by donating time or money for the anniversary gala. There are a variety of giving levels available. 
We appreciate you.
"For 25 years, the Living Success Center has been proud to provide families and individuals from throughout Orange County with professional, caring mental health support," said LSC Executive Director Annette Smith. 
Licensed Marriage and Family Therapist Marianna Thomas, who retired in 2018, founded LSC with the belief that, "We at Living Success Center believe all people who have the desire to improve the quality of their lives should have the opportunity to do so without the sacrifice of dignity, privacy or financial will being." 
How can I help?
For more information or sponsorship/donation inquiries, please contact Mrs. Smith at via email.